This is a long drive, 985 miles in some remote terrain, but it has never failed to show me something new.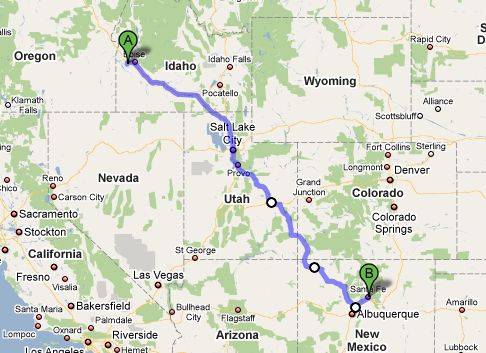 We've left our stuff and our Subaru, so we can drive together with a mostly empty trailer. This helps us make a lot of miles, for us, well past the "NEXT SERVICES 109 MILES" sign on I-70. It's dark, but we know this area is pretty, so we stop at a rest area and wake up to this:
The roads are snowpacked most of the rest of the way through Utah. When we finally reach New Mexico, this view is most welcome:
Hope everyone else's travels were beautiful and safe!