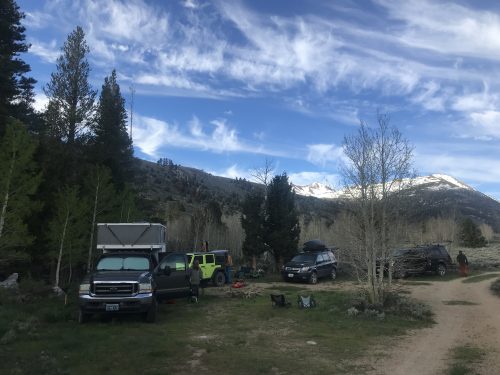 Camp by Green Creek with Orri Aaron Aero Dylan. Dispersed, free no services no fires.
California Department of Fish & Wildlife, Green Creek Wildlife Management Area.
I took the guys over to Virginia Lakes on Sunday morning and they skied over and ended up at Green Creek TH (I left Aero's jeep there and walked back to camp).