Ann gave me tickets to see Norah Jones partly because they were light enough to carry on my birthday backpack trip. We aren't big concertgoers, and were having a hard time getting excited. Our friends Grace and Sharli helped crank us up with some arcade entertainment in Harvey's.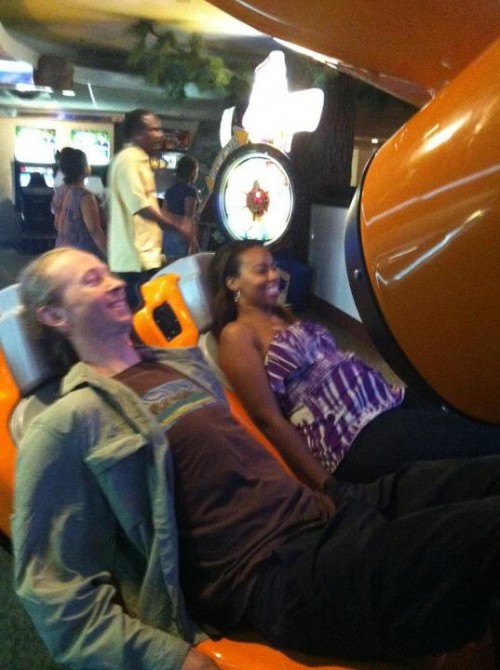 I even manage a slim air hockey victory!
The opening band Corey Chisel and the Wandering Sons is good enough to make me take note. Worth a listen.
When Norah starts, I wonder if she's a little low on energy. Her tour schedule looks impossibly packed. I don't know if she warms up or I just get absorbed, but pretty soon I'm rapt. She doesn't do any showy stunts at all, but relies entirely on her musicianship. And she pulls that off with authority and power. I'm left more impressed with her music than I was to begin with, and looking forward to seeing where her current musical bender will lead her next.