This is the band I dreamed of creating in my musical years.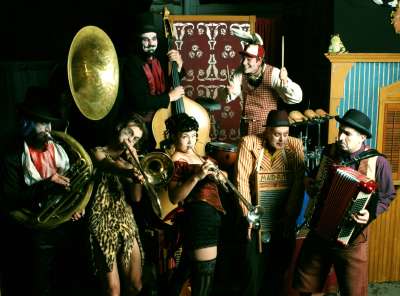 They're odd, irreverent, and fearless of parodying anything taboo from sex to satanism. On top of that they're great musicians with a solid foundation of klezmer and polka, and anything they can dream up on top of that.
I discovered that they were playing at the Tour De Fat in town on Saturday. Since we had another concert that night, I checked their schedule and found they were playing at The Oriental Theatre in Denver Friday night. I love the place, small, open, with bars and tables. And the show was well worth the trouble. Come to the circus!