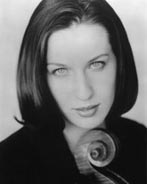 I nearly missed this concert due to my upcoming trip to Orlando, but we were able to change our tickets from Saturday night to Friday. It meant I showed up to the concert a little tired after a week of work and travel preparation, but I'm glad I didn't miss this evening of Italy-inspired music.
Verdi: Overture to I vespri siciliani This is a piece that jumps almost startlingly from one mood to another. Somehow the composer keeps the unity of the piece as it transitions from vigorous to languid and back again, and even in my tired state it captured my attention and interest.
Respighi: Trittico Botticelliano Three movements, each inspired by a Botticelli painting. I couldn't help drifting into a half dream state, but the music seemed to carry me there and stay with me, sweeping me along. My memory isn't clear, except that it was intensely pleasant.
Tchaikovsky: Variations on a Rococo Theme The title worried me. I'm not usually very inspired by Rococo anything. I should have more faith in Tchaikovsky. This is a brilliant piece that featured cellist Wendy Warner. I soon remembered how much I love the rich tones of the cello. Warner played masterfully, agressive at times, sonorous at others. The piece seems very demanding, racing up to harmonics so high her finger sat inches past the fingerboard, almost to the bridge. At other times she appeared to play all four strings at once. Wonderful.
Mendelssohn: Symphony No. 4, "Italian� As so often happens, I'd absorbed my fill by this point. This piece seemed to lack emotional dynamics, or maybe I lacked the emotional reserves to receive it. Maybe another time.